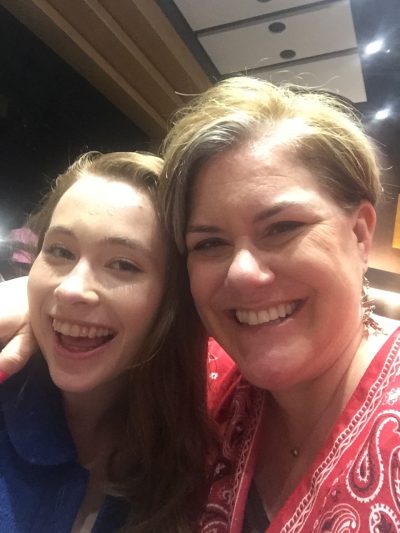 "Ms. Lynne is an exceptional voice teacher. She helped me safely improve upon my abilities while making the entire process enjoyable. She has helped me give better performances than I've ever had before."
— Carmen S-W – Wilmington, DE
"Mrs. Lynne Claire Morse is not only a phenomenally exceptional vocalist and teacher but is a close friend and mentor! She's personable and understanding when teaching, and her vocal methods have helped me grow greatly as a singer! Her flexibility, not only with genres of music, but with time management between students and their schedules is impeccable! She always takes the time to understand my sound and vocal choices when making song selections for myself and others! Always taking her students creativity and vocal abilities into perspective, Mrs. Morse gives every student the opportunity of a lifetime to build up our vocal strengths and, even greater, our performance confidence! Simply put, she never falls short of excellent, and I always look forward to our lessons."
— Reaghan – Newark, DE
"Deep down you want sing…. but you don't believe you can.  You're self conscious.   You think you will embarrass yourself.  When other people, or groups of people sing, you sit there quietly… wondering… wishing…  STOP WONDERING… FIND OUT WHAT ITS LIKE to overcome your fears and release what's inside.   Lynne will help you understand your instrument,  teach you techniques, and before you know it you'll open the box and see.  You can sing!!!
When I started working with Lynne I never sang in front of anyone… even my own family.  What if you could sing on stage, auditions, in musicals, … wow can you imagine how free that would feel.. but maybe best of all when it comes time for singing happy birthday with family and friends … you're the first one in and you sound great.  What are you waiting for?!!
PS. If you are out of your shell and consider yourself a strong vocal performer – find out how to take your talent to the next level with someone who is not only an highly experienced performer, but is a continual learner and will keep working to help you find your edge."
— Matt – Avondale, PA
"Lynne is such an extraordinary voice teacher and mentor for my daughter! Her knowledge and professionalism is exceptional! She is always willing to be flexible with lessons without hesitation when conflicts occur.
The best part of her teaching is she always takes the time to understand my daughter's level of development in music and in life. My daughter has grown so much personally in each aspect in her life through the teaching of music with Lynne!!!
Thank you, Lynne for everything that you do!!!!"
— Victoria – Newark, DE
"Ms. Lynne is an amazing vocal coach. She is encouraging, energetic and so wonderful with children. My daughter has learned and grown so much under the instruction of Ms Lynne and she absolutely loves her lessons!"
— Jennifer – Newark, DE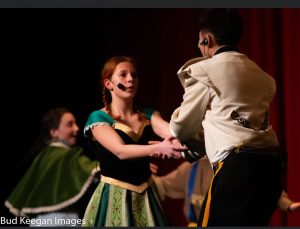 "I have been taking lessons with Lynne for years now. It is crazy to see how much I have improved throughout the time I've been working with her. Thanks to Lynne, I was extremely prepared for any and all auditions that required singing. For example, because of Lynne's amazing work, I landed the lead in my school play last year!!"
— Layne – Greenville, DE
"Lynne is amazing with all her students both young and old; professional and amateur! If you are looking to improve your skill set, give her a call!"
— Marc – Winder, GA
"Mrs. Lynne has truly helped me grow as a singer. I came to her not understanding how to sing with any technique and have grown since then. Not only have I learned about vocal technique, but I have learned about music theory and the value of learning about it. I have learned about different genres of music and feel capable performing them. Under Mrs.Lynne's guidance I have performed in multiple musicals, made my school's honor choir, and All-State Jr Chorus."
— Olivia  – Newark, DE
"Lynne is absolutely the best! She knows how to work with both my 11 and 6 years old. They both love her and look forward to their classes each week."
— Bahareh – Newark, DE
"Ms. Lynne is really nice and I think I've learned a a lot about singing over the time I've learned from her."
— Eden – Hockessin, DE"
Mrs. Lynne has helped me grow in what I love doing, she has helped me connect with the music I sing and has helped me use my voice to it's full potential. I've been taking lessons for almost five years and there has never been a time where I haven't learned something new. She has taught me so much, even life lessons that I will never forget."
— Stephanie – Wilmington, DE
"My daughter started with Lynne in 2016 and we couldn't be happier. My daughter has grown in confidence and in understanding of her vocal abilities. Lynne has a curriculum that is followed and also takes in consideration what the student is working on/towards (performances, special choirs and events). She also helps her students understand how to navigate auditions and song choice. Lynne is a pleasure to work with and is very open to what the student needs. I recommend Lynne to any person (regardless of age) who wants to learn more about his/her voice."
— Jennifer – Greenville, DE
Contact Lynne with questions or to get started!