Music is a profoundly powerful and fundamental way people can communicate with one another. Learning to communicate through music requires a journey much like learning any spoken language.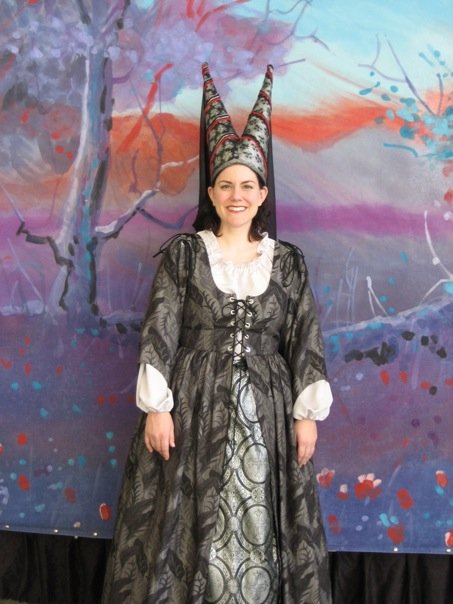 Lynne Claire Morse is a long-time classical singer/performer and voice teacher residing in Delaware. Career highlights include the role of Beth in American composer Mark Adamo's Little Women and Female Narrator in Benjamin Britten's The Rape of Lucretia. She also brought a new element to the role of Berta in Il Barber di Siviglia at Opera Delaware by performing it six months pregnant! During the summer of 2009, she was a featured vocalist in the Best of the Sacred Songs of Duke Ellington as part of the Dupont/Clifford Brown Jazz Festival, in Wilmington, Delaware. Also, as a featured soloist, she was honored to participate in the World Premiere of The Wright Requiem, written by Andrew Wright, the Director of Music of Westminster Cathedral in London.
Other appearances include singing Lily, one of the lead roles in Cindy Lou (Susan Asbjornson, composer), a World Premiere performance in Los Angeles. She has starred in productions including Don Giovanni (Donna Anna), Le Nozze di Figaro (Countess), Sleeping Beauty (Queen), La Bohème (Mimi), Turandot (Liu), and Gianni Schicchi (Lauretta). Lynne Claire was featured in Virginia Opera's Spectrum Resident Artist Program in 2006. She is a member of the National Association of Teachers of Singing (NATS) and holds a Master goof Music degree in Vocal Performance from the University of Delaware.   See my reviews.
Contact Lynne with questions or to get started!
Mrs. Lynne Claire Morse has given me such a strong outlook on music! Not only, did I learn new techniques, styles, and tips, but I learned music itself! She truly understands your voice, and for me, she has personally helped me excel in what I'd love to do in a musical career in the future! She will prepare you for anything from your very first solo all the way to large-scale audition experiences! She works with a wide variety of ages and personally caters to the student and their style! She's truly such an honor to work with, and I would recommend working with her to anyone looking for vocal experience!
Ms. Lynne is an exceptional voice teacher. She helped me safely improve upon my abilities while making the entire process enjoyable. She has helped me give better performances than I've ever had before."
Lynne is such an extraordinary voice teacher and mentor for my daughter! Her knowledge and professionalism is exceptional! She is always willing to be flexible with lessons without hesitation when conflicts occur.
The best part of her teaching is she always takes the time to understand my daughter's level of development in music and in life. My daughter has grown so much personally in each aspect in her life through the teaching of music with Lynne!!!
Thank you, Lynne for everything that you do!!!!